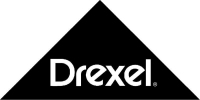 GLYPHOSATE 41% Turf Chemicals For Sale
GLYPHOSATE 41% For Sale
Price Range: Please quote or call.

Description:
About Glyphosate
Glyphosate contains a variety of amino acids necessary for protein growth in plants. Since Glyphosate has a low level of toxicity and because it breaks down quickly without contaminating the soil, it has become one of the most popular products on the market today. Glyphosate can build up in plant tissues, leading to harm and death of plants, this is a problem for non-target trees and shrubs, so be careful when using around your favorite foliage. In with perennials you should see results in seven to 10 days, with annual plants, results can be noticed as early as 2 to 4 days.
How to apply Glyphosate
When using Glyphosate there are a few things to keep in mind. Here are a few tips to help you with your annual application. • Before use, please read all labels, instructions and warnings. • Glyphosate must be applied to plants that are currently in season and actively growing. • You should begin applications early to mid-spring when the temperatures exceed 60 degrees and plants are beginning to grow. • For best results apply early in the morning or late in evening. • Spray each weed/plant until the leaves are wet. • Do not saturate the area as this could cause damage to nearby plants or surround grass.
Weekly Turf Chemical Specials
Most Popular Golf Course & Turf Chemicals