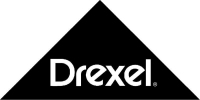 MSMA Turf Chemicals For Sale
MSMA For Sale
Price Range: Please quote or call.

Description:
About MSMA
MSMA is a selective post emergent herbicide that is used to control Nutsedge, crabgrass, pigweed, Johnsongrass, chickweed, & Dallisgrass. MSMA is for commercial use only and is not available for general residential applications. MAMA is commonly used on Golf courses, Sod farms, Cotton fields, farms, and grassy areas surrounding Interstates and Highways. MSMA kills weeds but will not harm your grass. Active Ingredient: Monosodium acid Methanearsonate MSMA 48.3% Currently we cannot sell MSMA to Texas residents unless you are a certified applicator. In our experience with MSMA we found it to be extremely effective at controlling crabgrass and pigweed. After the first application we saw a dramatic reduction of problem weeds, and after the second application there was almost no trace of pigweed or crabgrass.
How to apply MSMA
When using MSMA there are a few things to keep in mind. Here are a few tips to help you with your annual application. Before use, please read all labels, instructions and warnings. • MSMA must be applied to weeds that are currently in season and actively growing. • You should begin when the temperatures are between 80 - 90 degrees and weeds are actively growing. • For best results apply early in the morning or late in evening. • Spray each weed/plant until the leaves are wet, but do not over saturate. • MSMA can only be used two times in one calendar year. Please wait a minimum of 10 days before applying the second treatment. • MSMA has a shelf life of 3 to 4 years when stored in a cool dry environment. Once mixed product should be sprayed completely and not left in solution.
MSMA Product Label
Weekly Turf Chemical Specials
Most Popular Golf Course & Turf Chemicals