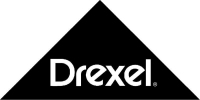 SNAPSHOT Turf Chemicals For Sale
SNAPSHOT For Sale
Price Range: Please quote or call.

Description:
About Snapshot
Snapshot is a granular pre-emergent herbicide that controls and suppresses over 120 broadleaf and grassy weeds. Using the active ingredients Isoxaben and Trifluralin, Snapshot is able to control more broadleaf and grassy weeds in more ornamentals than any other herbicide on the market today. One treatment of Snapshot herbicide lasts from 6-9 months after application.
How to apply Snapshot
When using Snapshot there are a few things to keep in mind. Here are a few tips to help you with your annual application. • Before use, please read all labels, instructions and warnings. • Snapshot is easy to use & has a flexible application schedule. Treatments can be applied in the early spring, late summer, early fall or after cultivation.
SNAPSHOT Product Label
Weekly Turf Chemical Specials
Most Popular Golf Course & Turf Chemicals