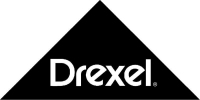 SPEEDZONE Turf Chemicals For Sale
SPEEDZONE For Sale
Price Range: Please quote or call.

Description:
About Speedzone Lawn Weed Killer
Speedzone is a post-emergent herbicide that provides broadleaf weed control that is safe to use on established cool-weather & warm season lawns. Speedzone is great for controlling common weeds such as spurge, pennywort, dandelion, and white clover. Commonly used to control weeds on Golf Courses, Cemeteries, Sport fields, public parks, sod farms, and any place that demands excellent lawn maintenance. Speedzone goes to work killing weeds within hours of application. Safe to apply on Kentucky bluegrass, annual bluegrass, perennial ryegrass, tall fescue, red or fineleaf fescue, and mixtures of cool-season species in noncropland (Kentucky bluegrass, tall fescue, smooth bromegrass, and orchardgrass). After testing serveral different products, the team at Ezbuy turf agrees that Speedzone is the most effective post emergent herbicide for Fescue and Bluegrass lawns.
How to apply Speedzone
When using Speedzone there are a few things to keep in mind. Here are a few tips to help you with your annual application. • Before use, please read all labels, instructions and warnings. • Speedzone must be applied to weeds that are currently in season and actively growing. • You should begin applications early to mid-spring when the temperatures exceed 60 degrees and plants are beginning to grow. • For best results apply early in the morning or late in evening. • Spray each weed/plant until the leaves are wet. • Speedzone should only be used two times in one calendar year. Once in the Spring & once in the Fall. • SpeedZone Herbicide is not to be use on carpetgrass, bentgrass greens, dichondra, legumes, and lawns with desirable clovers.
SPEEDZONE Product Label
Weekly Turf Chemical Specials
Most Popular Golf Course & Turf Chemicals