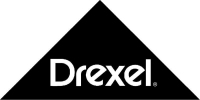 Welcome to EzBuyTurf.com
EZBUYTURF.com is a website dedicated to providing professionals in the green industry with an option when purchasing their chemicals. We cater to the landscape professional, sod grower, golf course superintendent and the weekend warrior. We carry all your liquid lawn fertilizer needs in bulk. Our goal is simple - take the products from the manufacturer to then end user with the simple task of providing the cheapest prices possible resulting in saving money on the bottom line. I think in today's economy we can all agree that we have to save where we can and a great place to start is here at EZBUYTURF.com. Please give us a call or email with any inquiry and we strive to have a response within a 24 hour period.
Seasonal Information
By now most turf managers have already made preparations for spring by aerating and overseeding lawns, sod fields, fairways or commercial properties and now the name of the game is blowing leaves. With leaf season in full swing, now is the perfect time to start working on your budgets for next year and one of the first places to start is here at ezbuyturf. Call us today so we can help tighten the belt by saving you money on your chemical needs for 2015.
Recent Orders
Folks it does not get much better then this. We wanted to open our books so you could see the the most recent orders we shipped out this week.
-Sod Grower in NC ordered 300 lbs of prodiamine.
- Go Course Superintendant in SC ordered 25 gallons of bifenthrin.
- Landscaper in Flordia bought 20 gallons of the blue pond dye.
Three easy ways to take advantage of these great deals.
1) Create an Account
2) Email Us or
3) Call Us Today - 1-855-392-8924!
EzBuyTurf.com
is an online service which connects the turf manager to the "SOURCE". We work with all major manufactures', Generic chemical producers and brokers across the US to find the Absolute lowest prices possible on all your Turf Chemicals. We keep you informed of changing prices and potential shortages by being in contact with the entire "Chemical System" on a daily basis helping you make better decisions in your purchasing and avoid missing out on potential programs and sales.
Give us a Try
It's EZ, it's simple, it's free. Request a quote for any product you may be needing and we will email you a quote within one business day!
Weekly Turf Chemical Specials
Most Popular Golf Course & Turf Chemicals