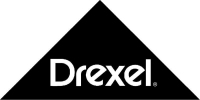 EZ Buy Turf Chemicals - EZBuyTurf.com Privacy Statement
Disclaimer Statement
To process an order the purchaser agrees to the following:
EzBuyTurf.com tries with the upmost confidence to position ourselves strategically to provide the most up to date competitive prices available. The Chemical market is a very volatile, prices can move up or down depending on the hour as well as the availability of the product being searched. With this stated there are times when it may take a little longer to provide a price depending on how difficult it is to find. EzBuyTurf.com does reserve the right to cancel any orders due to this unpredictable nature.
EzBuyTurf.com does not make any recommendations of specific product or provide any advice on product rates. We always recommend reading the product label thoroughly prior to any application.
EzBuyTurf.com urges all customers to follow all local, state and federal laws concerning the purchasing of pesticides. The purchaser agrees to apply the pesticides in direct accordance with the manufacturer's label. EzBuyTurf.com also advises all customers to have obtained the proper licensing to order and to apply any products.
EzBuyTurf.com is licensed in all 50 states to sell both general and restricted use pesticides.
EzBuyTurf.com adheres to all state licensing laws and regulations concerning the sale of pesticides for ornamental use. EzBuyTurf.com maintains all pesticide sales records according to state regulations including the customer's restricted use pesticide license number, commercial applicator license number, or dealer/broker license number. All reports required by the state agriculture departments concerning the sale of agricultural pesticides are filed according to the individual state requirements.
EzBuyTurf.com acknowledges all chemical trade names and registered trademarks for all of the chemicals sold here.
Privacy Statement
EzBuyTurf.com is dedicated to protecting the privacy of its registered members. The information used on the registration form is form EzBuyTUrf.com to communicate with its members about promotions, purchases, shipping or payment concerns. All individual registration information is owned by EzBuyTurf.com and will not be sold to any third party. All information that is recorded in the process of a sale including but not limited to product, quantity, and purchaser profile will be made available to regulatory officials, law enforcement officials, or other governmental officials in order to meet legal requirements or in the event of an emergency. EzBuyTurf.com members will be given the option to be removed from future attempts to notify them of special promotions by e-mail. If you are dissatisfied in any way with the way EzBuyTurf.com uses your personal profile information, you can request to be removed from the database. The member profile information database is considered an asset of the company. In the event EzBuyTurf.com is sold, the member profile information database is one business asset that could be transferred.
Weekly Turf Chemical Specials
Most Popular Golf Course & Turf Chemicals