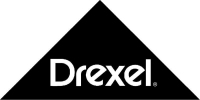 ROUND UP QUICK PRO Turf Chemicals For Sale
ROUND UP QUICK PRO For Sale
Price Range: Please quote or call.

Description:
About Round Up Quick Pro
Round Up Quick Pro is one of the most popular herbicides on the market today. It is a fast post emergent, herbicide that does not mix or bond with soil or water. Any excess Round up that falls off of weeds and plants, bonds with its self and passes through the soil without mixing with it. Quick Pro is a non-selective herbicide and gives broad spectrum control of briars, thorn bushes, poison ivy, annual weeds, perennial weeds, woody brush and trees. Appling Round Up Quick Pro is fast and easy, result can been seen in as little as one day after use.
How to apply Round Up Quick Pro
When using Round Up Quick Pro there are a few things to keep in mind. Here are a few tips to help you with your annual application. • Before use, please read all labels, instructions and warnings. • Round Up Quick Pro must be applied to weeds that are currently in season and actively growing. • You should begin applications early to mid-spring when the temperatures exceed 60 degrees and plants are beginning to grow. • For best results apply early in the morning or late in evening. • Spray each weed/plant until the leaves are wet.
ROUND UP QUICK PRO Product Label
Weekly Turf Chemical Specials
Most Popular Golf Course & Turf Chemicals