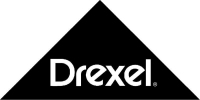 SEDGE HAMMER Turf Chemicals For Sale
SEDGE HAMMER For Sale
Price Range: Please quote or call.
Description:
About SedgeHammer
Sedgehammer is a selective post-emergence herbicide and the industry leader in controling sedges such as purple and yellow nutsedge in established lawns, ornamental turfgrass, and landscaped areas Sedgehammer is strong enough to knock out the toughest of weeds, yet safe to use on residential lawns and turf. Sedgehammer is great for golf courses, soccer fields, cemeteries, and residential lawns. Currently Sedge Hammer is our #1 recommendation for controlling stubborn Nutsedge. We use this product on our own lawns it has never let us down.
How to use SedgeHammer
When using SedgeHammer there are a few things to keep in mind. Here are a few tips to help you with your annual application. Before use, please read all labels, instructions and warnings. • Sedgehammer must be applied to weeds that are currently in season and actively growing. • SedgeHammer is a powder concentrate to be diluted with water and applied with a pump sprayer. When applying, spray the weeds thoroughly and wet the entire leaf surface of the undesirable plants. For best results, spray nutsedge after it has reached the 3 to 8 leaf stage of growth. • Do not use on areas larger than 1000 sq feet, for larger areas use Sedgehammer+. • It is recommended not to use Sedgehammer when temperatures exceed 85f . • Sedgehammer is great for Golf course but do not apply to putting greens.
SEDGE HAMMER Product Label
Weekly Turf Chemical Specials
Most Popular Golf Course & Turf Chemicals